Here's a few snaps from the 31st floor of Cleveland Tower on Holloway Head.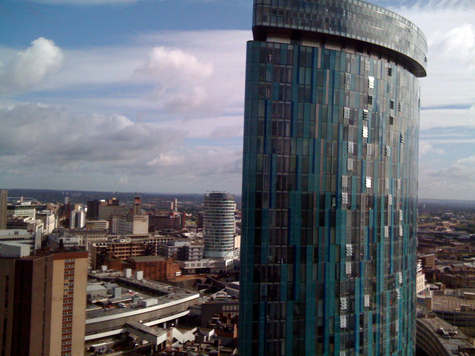 Looking east, directly across Holloway Head at Beetham Tower, with New Street station and the Rotunda behind.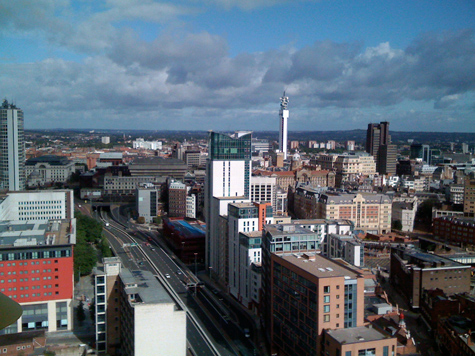 Looking north with the BT Tower and the Jewellery Quarter in the distance.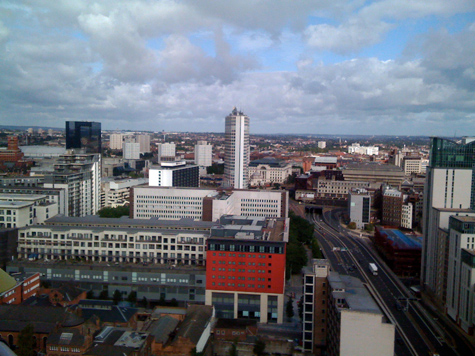 Looking north-west over the Mailbox and Centenary Square.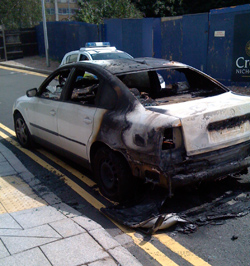 For part of today's mammoth FOCUS delivery day, we were in Attwood Green - always a great place to be when the sun is shining.
It was a shame then to discover this burnt out car on Rickman Drive, right outside the Etap hotel. Within a few seconds the local police arrived after being alerted by a hotel employee. From chatting to them it seems the car wasn't stolen, so it's likely to either belong to a local resident or someone staying at the hotel, or abandoned. As it was parked on double yellow lines, I suspect the latter.
Crime on Attwood Green has fallen by 9% over the last 12 months, but there are still issues with antisocial behaviour as there are across the ward.
If anyone has any information, please contact West Midlands Police on 0845 113 5000.
As luck would have it my planned walkabout on Attwood Green and Park Central coincided with a gorgeous sunny day!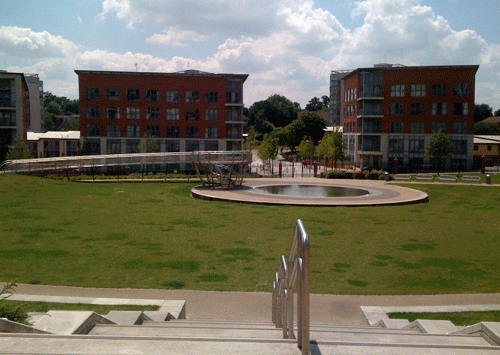 The tranquil day was spoilt by a young lad riding a motorbike around the park to impress the girls. He had "L" plates but no helmet. He was soon told to clear off by the efficient park ranger who noted his plate - good job!