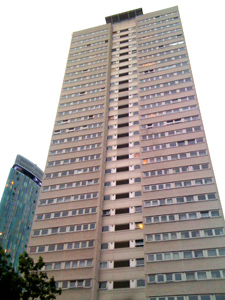 This evening I was invited to speak at the Cleveland Tower Residents Meeting. Cleveland Tower is one of a pair of giant 32-storey residential tower blocks on Holloway Head, owned by Optima.
About 20 residents came along to discuss issues largely related to Optima. The atmosphere was quite emotional due to an issue with a popular concierge.
I spoke about the massive response I'd had to my recent residents survey, with issues largely related to anti-social behaviour, both in the block and the surrounding areas. I invited the residents to come and discuss their concerns with me and Cllr Ayoub Khan, Cabinet Member for Local Services and Community Safety. I'm pleased to say a large number agreed to come along so I look forward to making progress on those issues. I also took away some specific issues with nearby buildings and parking.
I had planned on staying for 20 minutes but in the end I was there for an hour. It was a pleasure to meet some really friendly people!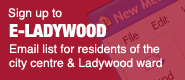 Recent Comments
Blogroll
Internet Radio
Local Links
Other Sites