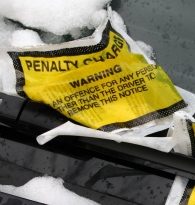 The battle against rogue car clampers in Birmingham took a step forward last week.
Four men were arrested following a fraud investigation into Car Clamping Securities (CCS) by the city's Trading Standards and West Midlands Police.
Trading standards had received over 56 complaints from residents, mainly that their cars had been towed away despite them paying to park. A tow truck owned by the firm was also seized in the operation, from Eyre Street in Ladywood.
Earlier this year the Liberal Democrats called for an end to clamping on private land and launched the website Ban Rogue Clampers.