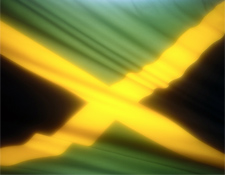 To celebrate Usain Bolt's record-breaking run and the announcement that Jamaica's Olympic team will train in the city, a Birmingham Lib Dem Councillor has created a very special curry.
Councillor Tanveer Choudrey of Punjab Paradise in Sparkbrook has created a green and yellow themed balti in Usain's honour - the Usain Bolti.
Helpers in the Sparkbrook by-election may be tempted, but as one Sunday Mercury reporter found out, the Usain Bolti contains an extremely strong pepper...