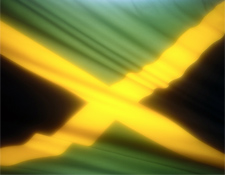 To celebrate Usain Bolt's record-breaking run and the announcement that Jamaica's Olympic team will train in the city, a Birmingham Lib Dem Councillor has created a very special curry.
Councillor Tanveer Choudrey of Punjab Paradise in Sparkbrook has created a green and yellow themed balti in Usain's honour - the Usain Bolti.
Helpers in the Sparkbrook by-election may be tempted, but as one Sunday Mercury reporter found out, the Usain Bolti contains an extremely strong pepper...
The list of candidates for the upcoming by-election in Sparkbrook has been released.
Along with the Liberal Democrats, Labour and Respect, the seat will also be contested by the Conservatives, the Greens and one independent candidate. The Liberal Democrat campaign will be led by our candidate Naeem Qureshi and our Parlimentary candidate for the new Birmingham Hall Green seat, Cllr Jerry Evans.
This by-election is due to the controversial financial tale of former Respect councillor Nahim Ullah Khan. That, together with the controversial timing of the by-election which falls around Ramadan, will make this by-election very interesting to watch as it unfolds.