I've blogged before about the terrific Great British Eatery at Broadway Plaza. Well, later this month, they're heading to London hoping to take away the title of "Best UK Fish and Chip Shop"!
Best wishes to the lads and hopefully it'll be another gong to add to Birmingham's growing culinary reputation following Lasan's win on Gordon Ramsey's F-Word last week.
I fancy some fish and chips now...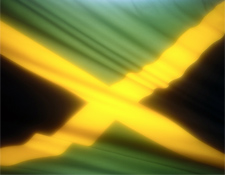 To celebrate Usain Bolt's record-breaking run and the announcement that Jamaica's Olympic team will train in the city, a Birmingham Lib Dem Councillor has created a very special curry.
Councillor Tanveer Choudrey of Punjab Paradise in Sparkbrook has created a green and yellow themed balti in Usain's honour - the Usain Bolti.
Helpers in the Sparkbrook by-election may be tempted, but as one Sunday Mercury reporter found out, the Usain Bolti contains an extremely strong pepper...

The Hockley Street premises formerly occupied by the TRMNL nightclub is now available for lease from commercial property agency Fleurets.
It's interesting to note the board advertises the premises as a "bar/restaurant", not as a building suitable for a nightclub!
I'll keep a close eye on what happens with this building and if any planning or licensing applications are submitted, I'll do my best to keep all local residents that were affected by TRMNL updated.
The previous tenants did restore much of the inside of this building and I'm keen to see it put to good use. Any budding entrepreneurs considering opening a bar/restaurant could do a lot worse than consider this building!
Media coverage of Birmingham this week focuses on food in anticipation of this weekend's Taste of Birmingham festival over at Cannon Hill Park, which starts tomorrow. Today's Guardian features a list of Brum's Top 10 Budget Eateries, with some of my personal favourites making the cut. My local The Lord Clifden, the Bullring's Urban Pie and the Friends of the Earth Warehouse Café in Digbeth all feature.
Also on the list is Ladywood's very own Great British Eatery, which I blogged about last weekend.

The Birmingham Post carries a glowing review of the Great British Eatery on Francis Street, part of Broadway Plaza - the development on the site of old Children's Hospital near Five Ways.
The chips here are heaven sent. If angels eat battered fish, they must swoop down to Francis Road. Every piece of fish is cooked to order and it shows in the crispness. No grease, no clag, just lightness and flavour. Fed up with hours-old, dried out fish? It doesn't have to be that way.
Solid local beers from Holdens, in Dudley and Freedom lagers from Staffordshire are sold by the bottle (£2.50) and pear and apple ciders from Somerset. Posh pots of ice cream, too, without additive muck.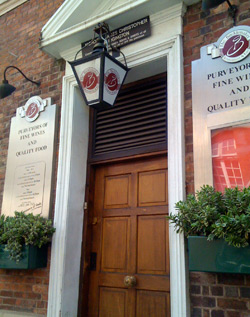 It's very sad to hear the Bucklemaker on St. Paul's Square has fallen into liquidation.
The Bucklemaker was highly regarded and specialised in fish dishes.
I now worry for some of the Jewellery Quarter's other top restaurants such as Lasan and Pasta di Piazza - although the latter was still bustling the last time I visited a few weeks ago.
It's especially sad when you read the report by the Birmingham Post's food critic Richard McComb, who went to meet the man behind the Bucklemaker, Nick Crudgington.
A major issue will be the settlement of The Bucklemaker's lease, for which Crudgington said he is personally liable. He renewed the tenancy five years ago – and it has another 20 to run. At the time, the business was doing well – "Ticking over nicely" – but the economic climate has changed dramatically. Referring to the global recession, Crudgington added: "Who foresaw this? I didn't."
Looking around the basement bar and restaurant, he said: "The market has dropped right away. I was in here at 1 o'clock yesterday lunchtime and it was empty. There wasn't anybody in. It was the first time that has happened in 20 years. I have been very worried for the past months but that was the final straw."
I don't see any evidence of "green shoots" of recovery here.