Help is on hand in the Bullring this weekend for local families struggling to cope with the recession.
Birmingham City Council set up the Financial Inclusion Partnership to assist struggling families to access help from organisations such as the Citizens Advice Bureau, Consumer Credit Counselling Service, Trading Standards, Job Centre Plus, Credit Unions, Banks and Utilities.
Experts from the Partnership will be on hand in Edgbaston Street on Saturday from 10am to 3pm.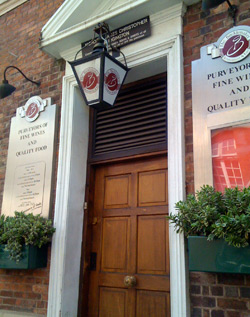 It's very sad to hear the Bucklemaker on St. Paul's Square has fallen into liquidation.
The Bucklemaker was highly regarded and specialised in fish dishes.
I now worry for some of the Jewellery Quarter's other top restaurants such as Lasan and Pasta di Piazza - although the latter was still bustling the last time I visited a few weeks ago.
It's especially sad when you read the report by the Birmingham Post's food critic Richard McComb, who went to meet the man behind the Bucklemaker, Nick Crudgington.
A major issue will be the settlement of The Bucklemaker's lease, for which Crudgington said he is personally liable. He renewed the tenancy five years ago – and it has another 20 to run. At the time, the business was doing well – "Ticking over nicely" – but the economic climate has changed dramatically. Referring to the global recession, Crudgington added: "Who foresaw this? I didn't."
Looking around the basement bar and restaurant, he said: "The market has dropped right away. I was in here at 1 o'clock yesterday lunchtime and it was empty. There wasn't anybody in. It was the first time that has happened in 20 years. I have been very worried for the past months but that was the final straw."
I don't see any evidence of "green shoots" of recovery here.