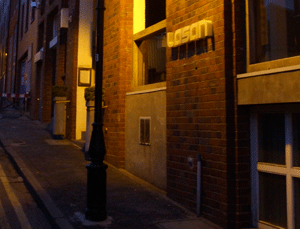 Local Jewellery Quarter restaurant Lasan has been crowned Britain's Best Local Restaurant after winning tonight's final of Gordon Ramsey's F-Word on Channel 4. It's no surprise to us Birmingham folk for whom Lasan was Birmingham's best kept secret, providing a modern twist on the traditional Indian restaurant.
I slid down the pavements to the Queens Arms in the Jewellery Quarter, one of the closest pubs to Lasan, to watch the final. It was a pub atmosphere more akin to a football match, as each score was accompanied by pantomime cheers and boos. Terrific, and totally expected for a cooking competition!
Is a Michelin Star now looming for Aktar and co?