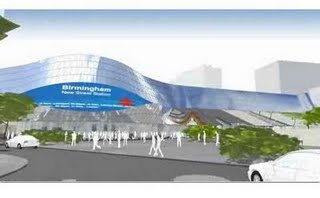 Birmingham City Council's planning committee have given the final approval to plans to redevelop Birmingham New Street station. The bold design will transform the welcome visitors to Birmingham receive, with vastly increased passenger capacity thanks to a bright, new concourse.
The station is going to remain operational throughout the work, which starts later this year. Phase 1 should be complete by 2012.
But what will make the most difference for Birmingham's commuters is reopening the Camp Hill line.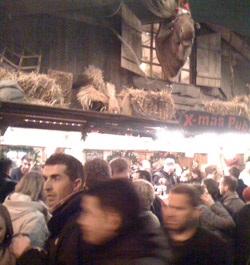 A few weeks ago the German Market arrived in Birmingham - Christmas is officially here! Selling the usual trinkets, toys, gifts, food and drink, the market has already drawn huge numbers and we've only just entered December.
Despite the price rises there seems to be a friendlier, more jovial atmosphere at the market this year, perhaps people getting into the festive spirit after a troubled year?
There had been complaints from local publicans that the market takes trade away. But what happens when the market closes at 9pm? People make their way to the pubs!
The market is open from 10am - 9pm every day until 23rd December.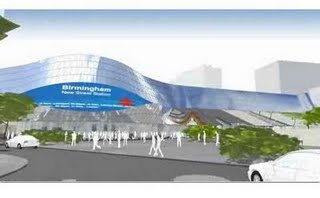 Today (Friday) is your last chance to comment on the proposed redesign of New Street station.
I fully support an overhaul of what is quite frankly an embarrassing gateway to Birmingham. A bold redesign such as this will undoubtedly be an enormous benefit for the city. Pop over to the website and have your say.
But let's not forget the issue of capacity on the track. I can't help but feel there's been a missed opportunity for rail capacity building a stone's throw away at Eastside. I would have liked to have seen a far more in-depth study of the "Grand Central" concept.
And as I've spoken about before, we simply must address local rail using Moor Street and Snow Hill stations wherever possible. Reopening the Camp Hill line using Moor Street station is a great place to start.
It's also interesting to read the following, buried in the FAQ: "the Gateway scheme was designed to accommodate the extension of the Metro scheme"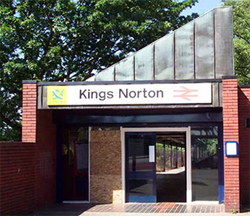 Over recent years much has been made of the potential to reopen the Camp Hill railway line from Birmingham city centre to Kings Norton, via new stations at Moseley, Kings Heath and Hazelwell. I know many Liberal Democrat members in Birmingham and readers of this blog are fans of this project.
Well folks, it's now or never.
A wide-ranging consultation on rail travel in the West Midlands comes to an end on 11th September. If you've not had your say by then, the opportunity to reopen the Camp Hill line may be lost.
To reopen this line, a new chord would have to be built at Bordesley into Birmingham Moor Street station, so along with three new stations plus work at Kings Norton, there is significant cost attached to the project. However, the new chord would open up the potential to route more services (such as Birmingham to Nottingham) through Moor Street station, freeing up the congested New Street. Not to mention the benefits for those living or working in Moseley, Kings Heath and Hazelwell.
Take a look at Centro's Draft Development Plan. You can register your support for the prioritisation of the Bordesley chord and Camp Hill passenger line by emailing rdpfeedback@centro.org.uk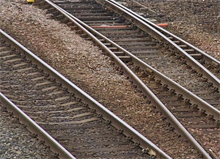 I know many of you are planning trips away for the Bank Holiday weekend. I wish I was!
But if you're planning on travelling by rail from Birmingham - be warned - you may end up on a bus. Liberal Democrat analysis has found that over 1,000 miles of track is out of action.
The West Coast Main Line is one of the worst effected, so if you're travelling from Birmingham New Street to Birmingham International, Coventry, Rugby, Northampton, Milton Keynes, Watford or London, please do check with National Rail Enquiries before you travel. It's also worth checking if you hope to travel to Walsall, Shrewsbury, or from Birmingham Snow Hill / Moor Street out towards Kidderminster.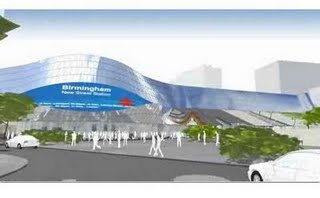 The Network Rail website has a flythrough video of the exterior concept of the redesigned Birmingham New Street station.
(Hat-tip Birmingham Central blog)