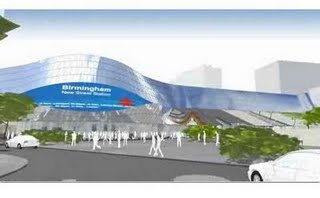 Birmingham City Council's planning committee have given the final approval to plans to redevelop Birmingham New Street station. The bold design will transform the welcome visitors to Birmingham receive, with vastly increased passenger capacity thanks to a bright, new concourse.
The station is going to remain operational throughout the work, which starts later this year. Phase 1 should be complete by 2012.
But what will make the most difference for Birmingham's commuters is reopening the Camp Hill line.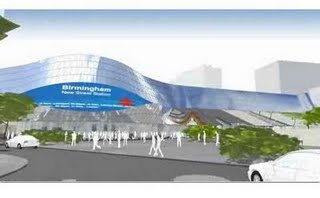 Today (Friday) is your last chance to comment on the proposed redesign of New Street station.
I fully support an overhaul of what is quite frankly an embarrassing gateway to Birmingham. A bold redesign such as this will undoubtedly be an enormous benefit for the city. Pop over to the website and have your say.
But let's not forget the issue of capacity on the track. I can't help but feel there's been a missed opportunity for rail capacity building a stone's throw away at Eastside. I would have liked to have seen a far more in-depth study of the "Grand Central" concept.
And as I've spoken about before, we simply must address local rail using Moor Street and Snow Hill stations wherever possible. Reopening the Camp Hill line using Moor Street station is a great place to start.
It's also interesting to read the following, buried in the FAQ: "the Gateway scheme was designed to accommodate the extension of the Metro scheme"
The letter to Clare is here.
The response:
Dear David Nikel
Thank you for your email. There is not a debate on the 10:10 campaign as such, but a general debate in time allocated to the Liberal Democrats on "Government's failure of leadership in the Climate Crisis".
I do strongly support all initiatives to reduce carbon dioxide emissions.
Best wishes
Yours sincerely
Clare Short
Dear Clare Short MP,
I am writing to urge you to support the Liberal Democrat opposition day motion this Wednesday to ensure all government departments achieve 10% emission reductions by the end of 2010.
The latest IPCC Assessment Report (2007) predicts huge changes in the world's climate over the coming decades if atmospheric greenhouse gas emissions are not stabilised. Without adaptation, the world's poorest will be hit by a lethal combination of reduced agricultural output, increased risk of extreme weather conditions and increased exposure to disease.
We need action on climate change today. The more time we spend debating different solutions, the more effort we will need in the future to bring stable atmospheric greenhouse gas concentrations. We cannot afford to wait any longer.
We have in our hands the power to prevent harmful climate change. By taking small, simple measures, every individual and every organisation in the UK can achieve a 10% emission reduction by 2010 - a spring board to the larger cuts necessary in the future.
Here in Birmingham Ladywood, big changes can be made by investing in modern public transport infrastructure and CHP (combined heat and power) technology for industrial and public sector buildings.
By supporting the 10:10 campaign on Wednesday you will show that the UK can lead the world on the most greatest challenge humanity has ever faced. I urge you not to sit on your hands on this issue. Please stand up and support the Liberal Democrat motion on climate change.
Regards
David Nikel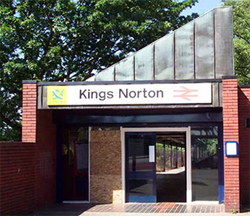 Over recent years much has been made of the potential to reopen the Camp Hill railway line from Birmingham city centre to Kings Norton, via new stations at Moseley, Kings Heath and Hazelwell. I know many Liberal Democrat members in Birmingham and readers of this blog are fans of this project.
Well folks, it's now or never.
A wide-ranging consultation on rail travel in the West Midlands comes to an end on 11th September. If you've not had your say by then, the opportunity to reopen the Camp Hill line may be lost.
To reopen this line, a new chord would have to be built at Bordesley into Birmingham Moor Street station, so along with three new stations plus work at Kings Norton, there is significant cost attached to the project. However, the new chord would open up the potential to route more services (such as Birmingham to Nottingham) through Moor Street station, freeing up the congested New Street. Not to mention the benefits for those living or working in Moseley, Kings Heath and Hazelwell.
Take a look at Centro's Draft Development Plan. You can register your support for the prioritisation of the Bordesley chord and Camp Hill passenger line by emailing rdpfeedback@centro.org.uk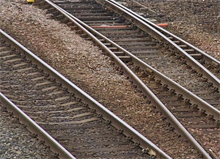 I know many of you are planning trips away for the Bank Holiday weekend. I wish I was!
But if you're planning on travelling by rail from Birmingham - be warned - you may end up on a bus. Liberal Democrat analysis has found that over 1,000 miles of track is out of action.
The West Coast Main Line is one of the worst effected, so if you're travelling from Birmingham New Street to Birmingham International, Coventry, Rugby, Northampton, Milton Keynes, Watford or London, please do check with National Rail Enquiries before you travel. It's also worth checking if you hope to travel to Walsall, Shrewsbury, or from Birmingham Snow Hill / Moor Street out towards Kidderminster.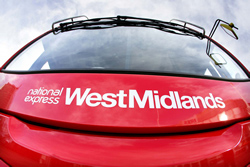 I welcome the announcement from the Office of Fair Trading that local bus services, including those in the West Midlands, are to be referred to the Competition Commission.
I'm long been appalled at the consistent price rises from Travel West Midlands, now National Express West Midlands. It's now £1.70 for a single bus journey across Birmingham. Bearing this in mind, it's concerning that the West Midlands was excluded from the OFT's analysis looking at the relationship between price and the level of market concentration, "because National Express did not consent for the Department for Transport to release its data in this area".
Presumably now the Competition Commission are involved there will be an obligation on National Express to release the data.
In my eyes, the OFT's comments that "healthy competition" exists in the West Midlands is open to debate. On certain services, there is a genuine choice of providers, but other routes are dominated or solely operated by National Express West Midlands.
Many of those routes will be the subsidised Centro services operated by NEWM, but all this does is encourage people to buy the cheaper National Express only bus pass, instead of the general multi-operator bus pass, placing the competitors at a disadvantage.
I'll be watching this one with interest.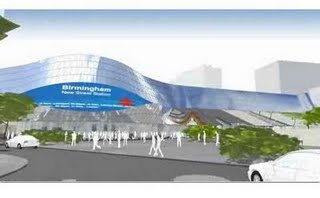 The Network Rail website has a flythrough video of the exterior concept of the redesigned Birmingham New Street station.
(Hat-tip Birmingham Central blog)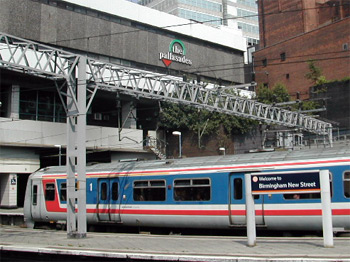 The front page of today's Birmingham Post reports the Government has backed plans to extend the Midland Metro in Birmingham. The plan would link up the existing terminus at Birmingham Snow Hill with Birmingham New Street station, although there's no mention of the line continuing to Five Ways as was originally suggested.
Plans for extending the line have been talked about for years, but money was always the sticking point. It would seem that Centro has now been given the go-ahead to bid for Government funding. Centro will ask the Department for Transport for £25m towards the £55 million Birmingham extension and £53m towards the estimated £70 million circular route around Wolverhampton.
However, there's no mention of the proposed Black Country spur linking up Dudley Town Centre, Dudley Port train station and the Merry Hill shopping centre, which I'm sure would make more of an impact (in terms of getting cars off the road) then the New Street extension.
Birmingham & Solihull Mental Health Trust and Aston University are taking part in an electric car trial on the streets of Birmingham. Both are trialling a number of 2-seater Smart Cars, modified to charge using a standard 3-pin electric socket.
This could prove a great solution for company car fleet owners and for city dwellers who need to potter around an urban area. But they're not a great deal of use beyond that, with a limited mileage of 70 miles between charges.
Of course the argument is for longer journeys you can use a combination of public transport and park and ride facilities, but that's not yet feasible nationwide.
But it is a huge step in the right direction and a positive outcome of this trial could see the streets of Birmingham filled with small electric cars sooner than you think.
Now if only they looked better…