This morning a small group of dedicated campaigners made it out in the snow to deliver our latest Focus leaflet to the residents of Ladywood. As we made our way around the streets, several people stopped for a chat and were pleased to see us out and about. I also noted down two items of casework and picked up a potential supporter. Not bad for a morning in which I very nearly threw my alarm across the bedroom and stayed in bed!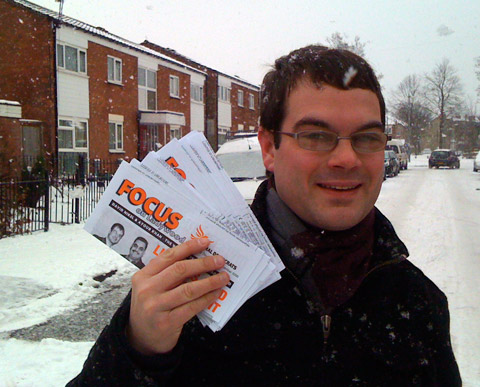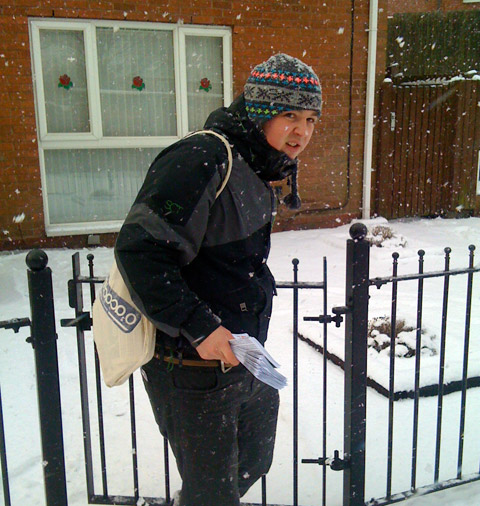 City Hospital, used by many Ladywood residents, has been the target of an anti-vaccine campaign by those claiming the Swine Flu drug is unsafe.
Today's Birmingham Post reports that The People's United Community "roamed corridors in the evening, putting up posters and handing out leaflets to patients and relatives with the slogan: "Swine flu is not the biggest danger. It's the vaccine.""
Swine flu is on the rise again in the West Midlands and the number of deaths believed to have been caused by the illness is now 15.
According to their website, TPUC believes... "the truth knows no boundaries, and so we seek only to show people actual, factual information about the world around them."
Quite how that fits in with putting posters up in hospitals frightening people off having a vaccine that could prevent them becoming ill is quite beyond me.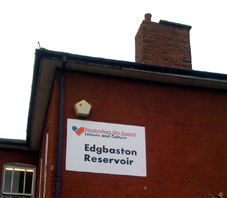 Last month I said I would start posting up some interesting walks around Ladywood.
This weekend I went for a morning stroll around the nearby Edgbaston Reservoir. Built in 1827, the 70 acre site is a popular spot for birds, animals, sailing, rowing, jogging and dog-walking. It's a 1.75 mile walk around the water and some of the sights include:
- Perrott's Folly (perfect for Tolkien fans!)
- The Tower Ballroom
- Midland Sailing Club
- Birmingham Rowing Club
- Sea Cadets
- Birmingham Buddhist Vihara
You can start the walk from the Tower Ballroom car park by Reservoir Road (near Osler Street for the Buddhist Vihara), or on Gillott Road (near Selwyn Road) where there is a walkway down to the Reservoir.
Enjoy!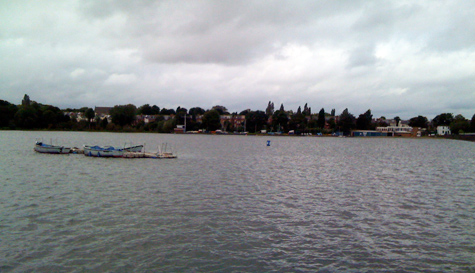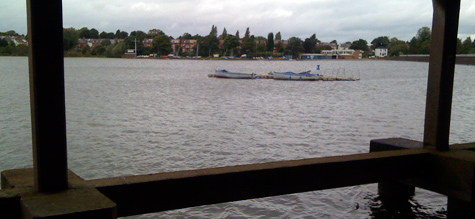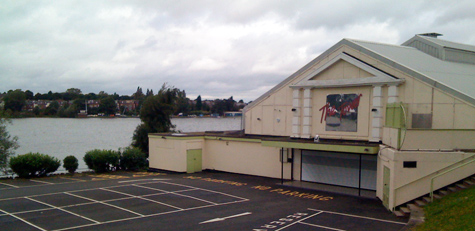 Climate Change minister Ed Miliband was in Ladywood recently to visit the Summerfield Eco-Village project. Local news project TNT News were on hand to interview him. Click here to view the video.
What's interesting for me is how uncomfortable he seems when being questioned by the children (should he look at the camera or the kids!?) but also the following comments on the TNT website:
It was interesting for us to see the minister's public relations team. I think there were at least four of them and they all seemed scared stiff at the thought of us interviewing him, perhaps incase we asked awkward questions! They wanted us to go into a separate room and wait for him to finish his tour before allowing us to interview him.