City Hospital, used by many Ladywood residents, has been the target of an anti-vaccine campaign by those claiming the Swine Flu drug is unsafe.
Today's Birmingham Post reports that The People's United Community "roamed corridors in the evening, putting up posters and handing out leaflets to patients and relatives with the slogan: "Swine flu is not the biggest danger. It's the vaccine.""
Swine flu is on the rise again in the West Midlands and the number of deaths believed to have been caused by the illness is now 15.
According to their website, TPUC believes... "the truth knows no boundaries, and so we seek only to show people actual, factual information about the world around them."
Quite how that fits in with putting posters up in hospitals frightening people off having a vaccine that could prevent them becoming ill is quite beyond me.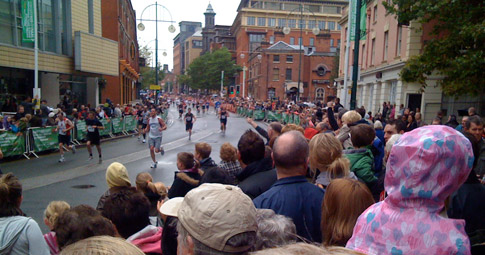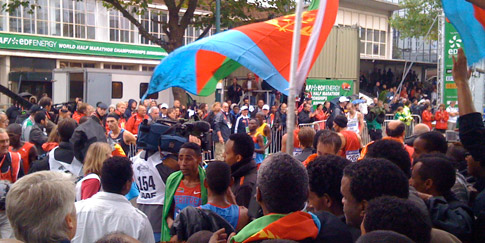 Congratulations to the thousands of people who completed last weekend's Birmingham Half Marathon. Several of my good friends managed to complete the 13-mile course from the city centre out to Bournville and back. I went along to cheer them on and also check out the IAAF World Championships, which took place beforehand. There was a great atmosphere as the winner of the men's race, Eritrea's Zersenay Tadese received his medal.
Special congratulations to Liberal Democrat Councillors Karen Hamilton and Ray Hassall who both completed the distance – especially to Karen who only decided to take part a few days before the race!
Some local media focused on complaints from local residents. My view is one day of inconvenience should be acceptable for the benefits of hosting an event like this. Firstly it increases Birmingham's growing reputation for hosting major sporting events. Secondly it inspires and motivates all sorts of people from the city to get fit enough to run the 13-mile distance, encouraging long-term positive lifestyle changes.
There are undoubtedly things that could be done better next time, so hopefully the organisers will take note. If anyone city centre based has any concerns about how the race was handled, including communications of road closures and alternative arrangements, please do contact me and I will pass on your concerns.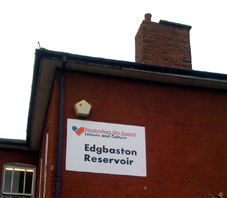 Last month I said I would start posting up some interesting walks around Ladywood.
This weekend I went for a morning stroll around the nearby Edgbaston Reservoir. Built in 1827, the 70 acre site is a popular spot for birds, animals, sailing, rowing, jogging and dog-walking. It's a 1.75 mile walk around the water and some of the sights include:
- Perrott's Folly (perfect for Tolkien fans!)
- The Tower Ballroom
- Midland Sailing Club
- Birmingham Rowing Club
- Sea Cadets
- Birmingham Buddhist Vihara
You can start the walk from the Tower Ballroom car park by Reservoir Road (near Osler Street for the Buddhist Vihara), or on Gillott Road (near Selwyn Road) where there is a walkway down to the Reservoir.
Enjoy!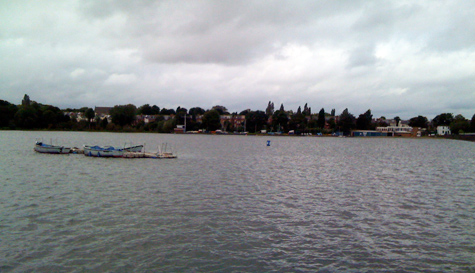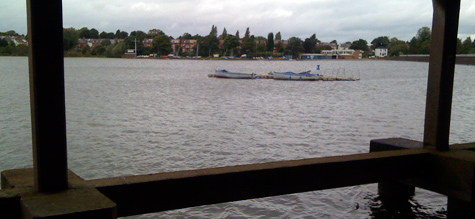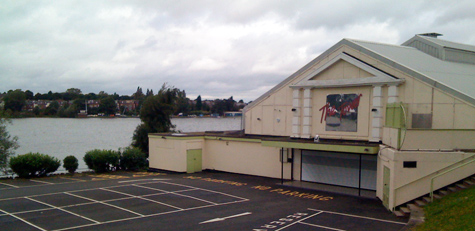 It was such a beautiful morning yesterday that I decided upon an impromptu walkabout the estates of Ladywood with a friend. We spent over two hours wandering from the Jewellery Quarter to Summer Hill Road, King Edwards Road, St Marks Crescent, Ledsam Street, Rodney Close, Guild Close, St Vincent St West and along Ladywood Middleway to Five Ways. We then stopped for breakfast on Broad Street before cutting through Brindley Place and back to the Jewellery Quarter.
It was a gorgeous day and we weren't the only ones strolling around - there was a real friendly atmosphere wherever we went. I took down several pieces of casework and along with my friend, we took the opportunity to take some snaps...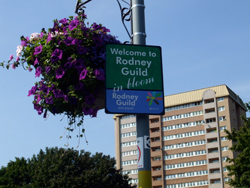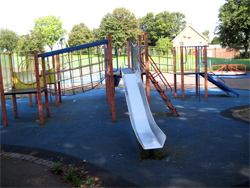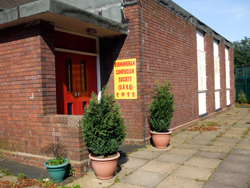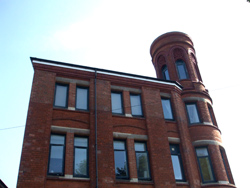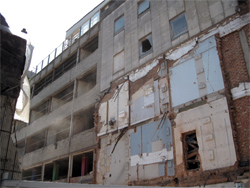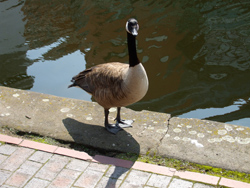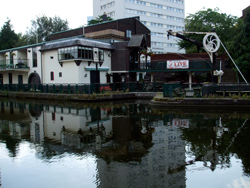 The walk got me thinking. Ladywood ward isn't the first place many people think of going for a walk when the sun is shining, but there are some wonderful sights to see. Over the next few months I'll create a few walks and post them up here - hopefully residents and visitors alike will find them useful.
Blogging has been non-existent this week as I'm down in the big smoke for a few days. People need to smile more in this city.
Here's a round-up of what's been going on back in Birmingham:
Soldiers from Birmingham and the West Midlands will be welcomed home today with a march through the city centre. A one-minute silence will be observed and I will be joining in from 100 miles away.
The "Gym For Free" scheme, so successful in its trial across Ladywood, looks set to be rolled out across the city.
Jewellery Quarter based company Life has developed the brand concept "WorldF3rst" for the Formula 3 vehicle developed by Warwick Innovative Manufacturing Research Centre.
Birmingham's Chief of Regeneration Clive Dutton has left the city for the London Borough of Newham, managing the transformation of the area due to the 2012 Olympics.
The City Council is taking advice on hitting tough CO2 targets from environmental guru Jonathon Porritt
There's also plenty of talk about the proposed UK City of Culture bid on which I have very strong views, so will blog about that separately.