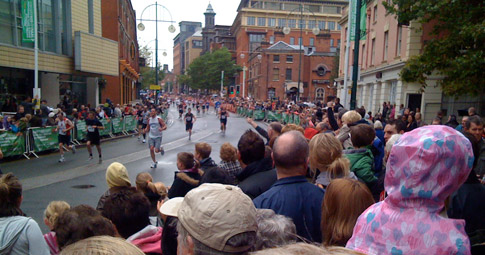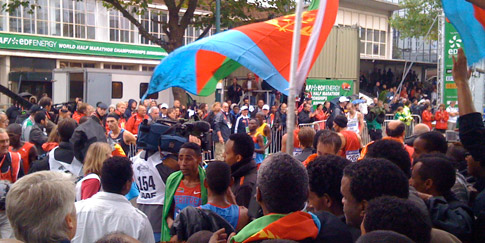 Congratulations to the thousands of people who completed last weekend's Birmingham Half Marathon. Several of my good friends managed to complete the 13-mile course from the city centre out to Bournville and back. I went along to cheer them on and also check out the IAAF World Championships, which took place beforehand. There was a great atmosphere as the winner of the men's race, Eritrea's Zersenay Tadese received his medal.
Special congratulations to Liberal Democrat Councillors Karen Hamilton and Ray Hassall who both completed the distance – especially to Karen who only decided to take part a few days before the race!
Some local media focused on complaints from local residents. My view is one day of inconvenience should be acceptable for the benefits of hosting an event like this. Firstly it increases Birmingham's growing reputation for hosting major sporting events. Secondly it inspires and motivates all sorts of people from the city to get fit enough to run the 13-mile distance, encouraging long-term positive lifestyle changes.
There are undoubtedly things that could be done better next time, so hopefully the organisers will take note. If anyone city centre based has any concerns about how the race was handled, including communications of road closures and alternative arrangements, please do contact me and I will pass on your concerns.