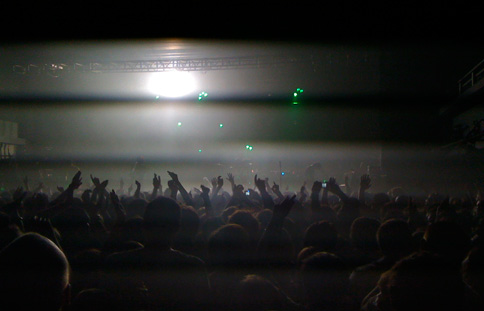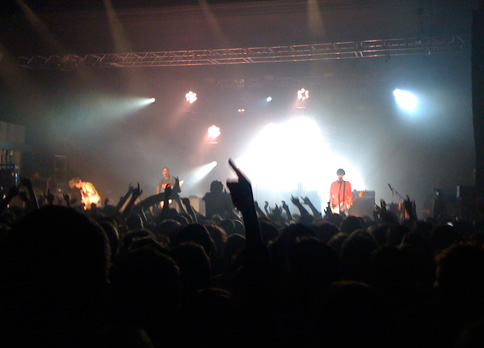 Last night I paid my first visit to the relocated Birmingham 02 Academy and thoroughly enjoyed the gig and the venue.
The old Dome makes a wonderful new home. The main room is very similar to the old Academy venue with a large floor and upstairs balcony, but there are improvements including numerous bars placed around the room, rather than in one area.
As for Bloc Party - a huge improvement over the last time I saw them. Whether it was the music or the venue I don't know, but they created one heck of an atmosphere, one you'd expect to find at a rave rather than a gig! Hopefully the two photos snapped on the iPhone capture some of the atmosphere…
I'm looking forward to enjoying many more gigs at the new venue.