The massive downside of polling day for me was witnessing the total farce that was the St Paul's Church polling station in the Jewellery Quarter.
I was contacted by a friend at 9.10pm to say there were hundreds of people in the queue and he was worried about not getting to vote. I arrived a few minutes later and was stunned by the length of the queue, at the time it must have numbered 200 people, both inside and outside the church.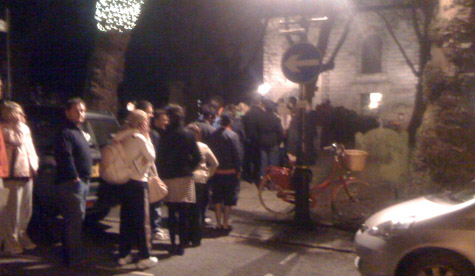 I spoke to the polling station staff and several people in the queue and made several phone calls to see if anything could be done about the situation. I stayed until approximately 9.45pm before heading to the NIA for the count. According to several reports the polling station remained open until 10.07pm allowing some people to vote, but estimates of 100 people were turned away.
This must never be allowed to happen again. There was clearly a failure in planning which allowed one polling station to cover over 3,000 residents on a General Election day.
I must be clear, I am not claiming the result should be called into question. But approximately 100 people have had their right to vote removed because of poor planning. This is simply unacceptable, particularly in this day and age when so many people had been turned off politics.
I have written to the Elections Office, the Electoral Commission and the Police to highlight the problems and to request that a second polling station be used for the Jewellery Quarter in future years. The location for that could be St Paul's Church itself, or a city centre location for those residents on that side of the area. One suggestion from the Conservatives is the Museum of the Jewellery Quarter, which I would also support. I have also requested a full investigation be conducted into why the polling station remained open until the arbitrary time of 10.07pm.
If you were affected by the problems, the Electoral Commission wants to hear from you.