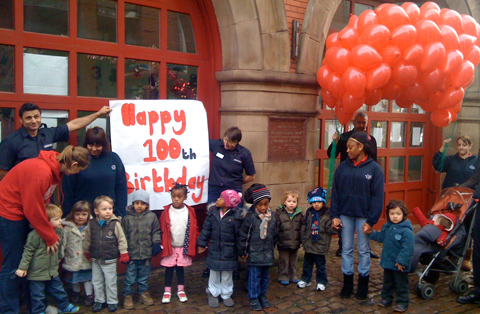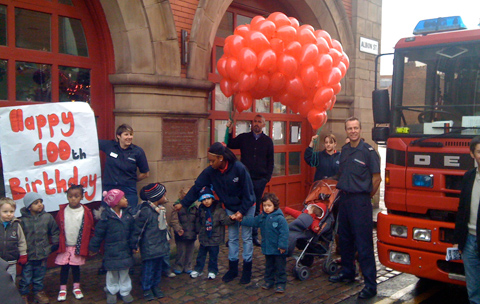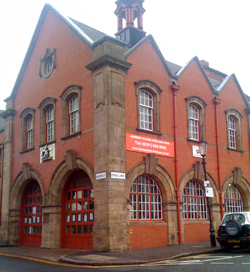 This afternoon I stopped by the Old Fire Station on Albion Street for a ceremony to mark its 100th birthday.
The centenary celebrations were organised by the Jewellery Quarter Neighbourhood Forum with help from the History group of the West Midlands Fire Service and the owner of the building, which is now predominantly a nursery school.
Children from the nursery came outside to meet the firemen and take part in the celebrations. Simon Phillips from the Neighbourhood Forum gave a short speech before 100 red balloons were released to mark the centenary. TNT News were also on hand to film the day so watch out for their report soon!
A few of us also got to see inside the courtyard. Once home to firemen and their families, the buildings are now home to numerous creative and media businesses.