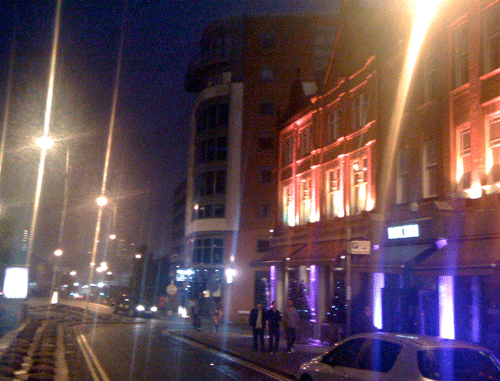 Mechu on Summer Row has had its license restricted by the Council following a license review brought about by a resident of Islington Gates. The venue will now only be able to serve alcohol until 1am (Sun-Thurs) or 2am (Fri & Sat), with the venue able to stay open for an additional hour. The license had previously allowed Mechu to stay open until 4am.
From the minutes of the meeting: "The Sub-Committee's reasons for imposing these conditions are due to concerns by local residents in relation to noise nuisance and antisocial behaviour."
I wrote some time ago about the noise problems (from people and taxis) suffered by local residents. There were numerous other conditions emposed by the review, including specific taxi instructions and the fitting of a noise limiter at the premises. I'd be interested to know at what level this will be set.
The owners of Mechu have 21 days to appeal.
Click these links to read more about licensing and planning issues in Ladywood ward.