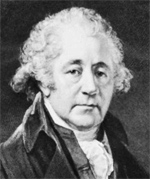 This week Birmingham remembered one of its most famous sons, Matthew Boulton. The manufacturing and business guru and key member of the Lunar Society died 200 years ago.
A short ceremony was held by his statue on Birmingham's Broad Street.
The children from Ladywood's own TNT News were on hand to record the event.